Ανακοινώνεται στους Ορθόδοξους Χριστιανούς του Reading και της περιοχής ότι την Κυριακή 15 Ιουλίου 2018 στον Ιερό Ναό του Προφήτη Ηλία Reading την πανηγυρική Θεία Λειτουργία θα τελέσει ο Θεοφιλέστατος Επίσκοπος Τροπαίου Κύριος Αθανάσιος.
Παρακαλείσθε όπως έλθετε στο Ναό όλοι, για να τιμήσουμε, Κλήρος και Λαός, τον Προστάτη και Πολιούχο μας Άγιο Προφήτη Ηλία και να λάβουμε την ευλογία του Επισκόπου μας.
Η Ιερά Ακολουθία θα αρχίσει το πρωί της Κυριακής, ώρα 10:30 π.μ.
Greek Souvla
GREEK SOUVLA & MUSIC
14th JULY 2018 2.00 PM
FAMILY & FRIENDS ARE WELCOMED
ADULTS £12.50 each CHILDREN UNDER 12 £5.00 each
AT THE
WAGGON & HORSES,
61 High St Twyford,
Reading RG10 9AJ
FOR TICKETS CONTACT NIKO (by Wednesday 4th July)
07958255274 OR EMAIL NICKMANOUSOS@HOTMAIL.CO.UK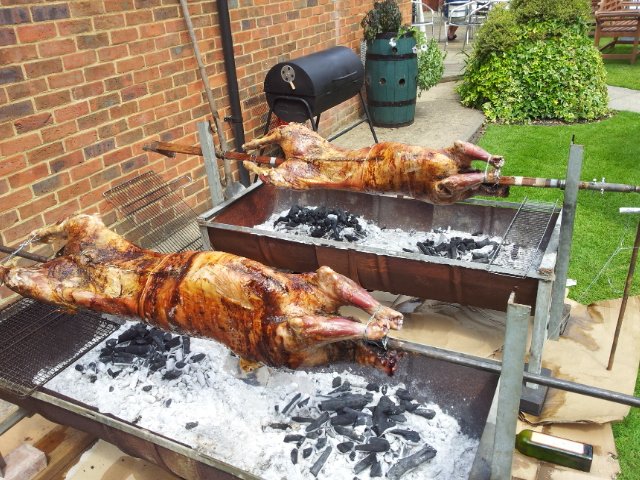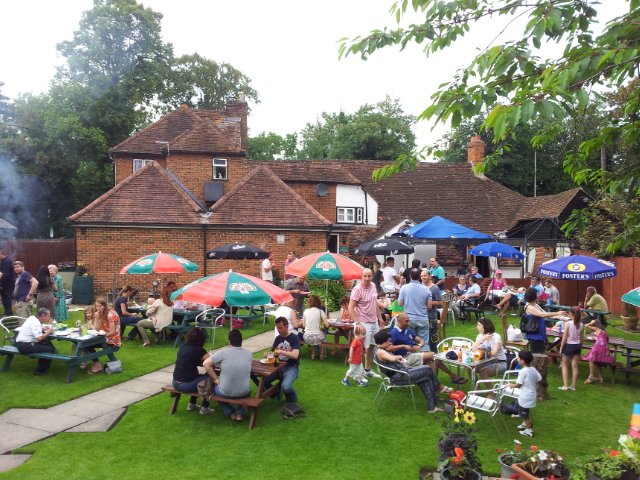 SALUTATIONS TO THE THEOTOKOS
ΠΑΡΑΣΚΕΥΗ ΒΡΑΔΥ 23ης ΜΑΡΤΙΟΥ 2018 ΕΝΑΡΞΗ 7.00μμ
ΣΤΗΝ ΕΚΚΛΗΣΙΑ ΜΑΣ
Η ΑΚΟΛΟΥΘΙΑ ΤΩΝ ΧΑΙΡΕΤΙΣΜΩΝ ΤΗΣ ΘΕΟΤΟΚΟΥ
FRIDAY NIGHT 23rd MARCH 2018 START 7.00pm
SALUTATIONS TO THE THEOTOKOS
RE-SANTIFIED LITURGY WITH HOLLY COMMUNION
ΤΕΤΑΡΤΗ ΒΡΑΔΥ 21η ΜΑΡΤΙΟΥ 2018 ΕΝΑΡΞΗ 7.00ΜΜ
ΣΤΗΝ ΕΚΚΛΗΣΙΑ ΜΑΣ
ΛΕΙΤΟΥΡΓΙΑ ΠΡΟΗΓΙΑΣΜΕΝΩΝ ΤΙΜΙΩΝ ΔΩΡΩΝ
ΚΑΙ ΘΕΙΑ ΜΕΤΑΛΗΨΗ
WEDNESDAY 21st MARCH 2018 START 7.00pm
PRE-SANTIFIED LITURGY WITH HOLLY COMMUNION
Reading Marathon
!!CHURCH AND SCHOOL OPEN THIS SUNDAY IN SPITE OF THE HALF MARATHON!!
!! START OF SERVICE AND SCHOOL HALF AN HOUR LATER AT 11.30 am !!
!!SEE ALTERNATIVE ACCESS!!
below are times of road closures
NOTE:
Those coming from town direction: Via North side of the station ...Caversham Rd right on Chatham St right on the Oxford Rd towards the church
Those coming from West, Calcot Tilehurst direction: ...A4 Bath Rd, left Honey End Lane, right Tilehurst Rd, left Water Rd, right Grovelands Rd, right Waveley Rd, left Wantage Rd, right Norfork Rd at the end left 150mt the Church
Η Ακολουθία του Μεγάλου Αποδείπνου
Ανακοινώνεται ότι την Πέμπτη 22 Μαρτίου θα τελεσθεί η Ακολουθία του Μεγάλου
Αποδείπνου στο Chaplaincy Center (building 40) στο Πανεπιστήμιο του Reading.
Διεύθυνση: Chaplaincy Centre, Park House Lodge, Whiteknights Campus,
Reading, RG6 6AH.
Ώρα έναρξης: 19:15
Ώρα λήξης: 20:30
Letter From Father Asterios Karampatakis
Letter From Fr Asterious (pdf)
to the parents of the children attending Greek sschool.
ΕΝΑΡΞΗ ΕΚΚΛΗΣΙΑΣΤΙΚΟΥ ΈΤΟΥΣ, Σεπτέμβριος 2017
NEW ECCLESIASTICAL YEAR, September 2017.
Αγαπητοί Αδελφοί μας,
Με μεγάλη χαρά σας αναγγέλλουμε την άφιξη του πατρός Αστερίου Καραμπατάκη στην ενορία μας.
Ευχαριστούμε θερμά τον Αρχιεπίσκοπο Γρηγόριο γιά το πατρικό του ενδιαφέρον και την υπόδειξη του π. Αστερίου σαν μόνιμου ιερέα μας.
Ο π. Αστέριος μέχρι πρόσφατα διακόνησε επί έτη στον Καθεδρικό Ναό του Αγίου Δημητρίου πολιούχου Θεσσαλονίκης. Είναι συνταξιούχος εκπαιδευτικός και Σχολικός Σύμβουλος Φιλολόγων στην Ελλάδα. Σπούδασε Θεολογία, Ελληνική Γλώσσα και Φιλολογία και έχει μεταπτυχιακό στην Εκκλησιαστική Ιστορία. Χειροτονήθηκε ιερέας στη Θεσσαλονίκη αμέσως μετά την συνταξιοδότησή του.
Σας προσκαλούμε και ελπίζουμε να σας έχουμε όλους κοντά μας γιά να λάβετε μέρος στην πρώτη λειτουργία του εκκλησιαστικού μας έτους με τον π. Αστέριο, την Κυριακή 3η Σεπτεμβρίου 2017 στις 11 πμ..
Σημειωτέον ότι η λειτουργία στην Αγγλική γλώσσα θα συνεχισθεί κάθε 2η Κυριακή του μηνός υπό τον Fr. Ian Graham.
Με όλη μας την εν Χριστώ αγάπη,
Ο Πρόεδρος και το Διοικητικό Συμβούλιο
Προφήτη Ηλία (within St. Mark's Church) Reading
---
Our beloved in Christ,
We are delighted to announce the arrival of our permanent priest, Father Asterios Karampatakis to serve our Community.
We are grateful to Archbishop Gregorios for recommending to us Fr Asterios.
Until recently Fr Asterios has served for several years as a priest in the Cathedral of St Demetrios, the patron saint of Thessaloniki. He is a retired Educationalist and School Consultant of the Philologists in Greece. He studied Theology, Greek Language and Literature and he did postgraduate studies in Ecclesiastical History. He was ordained in Thessaloniki soon after his retirement.
It is with great pleasure that we invite you, and we hope all of you to be present and participate in the first service of our Church year on 3rd September 2017 at 11 am, the first service of Fr Asterios.
Please note that we will continue with the Service in the English language every 2nd Sunday of the month with Fr Ian Graham.
With love in Christ,
The President and Members of the Committee of
Prophet Elias Church (within St. Mark's) Reading